By: Annie Cassidy, Fast Company
Intel and Toshiba's series of films exploring the fleeting nature of life and love has continued to shine at Cannes.
"The Beauty Inside" by Pereira & O'Dell, which won the Cyber Grand Prix and Film Grand Prix, bagged another Grand Prix in the Branded Content & Entertainment category.
The decision was a unanimous one for a jury, led by Scott Donaton president and chief executive of Ensemble, who said the jurors were "really excited" about the campaign.
So excited in fact, that when deliberations began the jury members didn't talk about any other piece of work other than "The Beauty Inside" for one whole hour. This was an indicator of "just how powerful this piece of work was", Donaton said.
Donaton praised the work, which he described as "born out of a powerful brand truth–that is, it's what inside that counts."
The work comprises episodic films that follow the story of Alex, a man who wakes up looking like a different person every day.
The jury called the campaign "really social at its core" and "really beautiful" as well as enthusing about the integral role the brands played in the film.
"These are the only brands that could have produced this type of work," the jury president said, adding: "This was a story that would have stalled if it weren't for the role of the laptop in Alex's life."
Donaton noted that the quality of the work in the Branded Content category, which is in its second year at Cannes, was notably higher. He said that marketers should not it treat branded content as a "side tactic" anymore but put it "at the heart of everything they do".
The Intel & Toshiba campaign also picked up a Gold and Silver Lion in the same category.
Beer brand Kokanee's "The Movie Out Here", by Grip Limited won a Gold Lion, and was singled out by the jury as one of the strongest of the other contenders.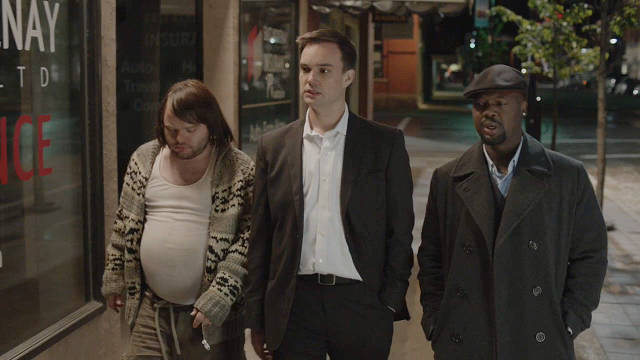 "The Movie Out Here" ultimately failed to get the top prize because the content "failed to live up to the concept", Donaton said. "Screen-Age Love Story" for MYDSL by Ace Saatchi & Saatchi Manila, another Gold Lion winner, was also praised.
Metro Trains "Dumb ways To Die from McCann Melbourne added a Branded Content Gold Lion to the stack of awards it has collected so far at Cannes. Another big winner, Dove "Real Beauty Sketches" by Ogilvy Brazil also won Gold.
Other Gold winners included IBM's "A Boy and His Atom: The World's Smallest Movie" by Ogilvy New York and Old Spice "Dikembe Mutumbo's 4 ½ Weeks To Save The World" by Wieden + Kennedy Portland. See the Gold winners in the slide show above.